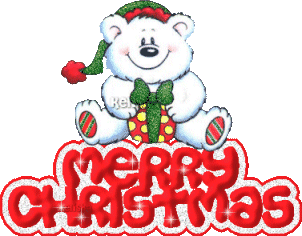 It's almost that time! Christmas is a mere 4 days away! That means starting this evening, the calendar is full! We'll be spending time with my family, watching movies (can't wait to see National Treasure 2 - Book of Secrets!) looking at Christmas lights around town, drinking hot chocolate, and eating way too much. But hey, I'm pregnant - bring it on! =)
Monday and Tuesday will be busy for me and hubby - rotating between grandparents and in-laws and parents houses. I can't wait for the chaos! But in the middle of it all, I'm determined to seek out a few quiet moments to spend reflecting on my Savior - the real reason behind the season.

Here are a few things I'm looking forward to over the next few days!

FOOD!
Every Christmas morning for as long as I can remember, my mother has always made sausage balls and cheese biscuits. Even after my sister and I moved out of the house and started our own homes and families, every Christmas morning, we still join at my parent's for sausage balls and cheese biscuits before opening presents. This year, since I can't seem to stop craving meat, (maybe that's a sign I'm having a boy? lol) I'm even more excited!! hehe. She better make a double batch! =)
PRESENTS!
I know, Christmas is not only about gifts, but come on, who doesn't love tearing cute wrapping paper off a box and ripping in to find what's inside? This year, I'm very excited about some gifts I got for others. I love surprises, and I can't wait for the secrets to be over so I can squeal along with my loved ones!
TRADITION!
This year, I'm starting a new tradition. I'm going to watch "The Nativity Story" on DVD Christmas Eve day. Its a startling, inspiring, emotionally stirring movie that I saw in theaters last year, bought at Easter, and can't wait to watch again. Being pregnant this season, I know it will mean even more to me than before. I can't wait to sob into my hot chocolate and feel the spirit of Jesus in my heart deeper than ever before.
Next Christmas, having a baby around for the first time, will definitely change things. It'll be time to hang the breakable ornaments higher on the tree. Time to baby-proof the house and hide the gifts from grubby little hands. =) But I so excited about starting our own traditions with our new family, and incorporating a few of the ones I've enjoyed so much over the years.


CHURCH!
This year, my church is having a special Christmas service Sunday night, including the Lord's Supper. It will be so wonderful and I can't wait. We only do the Lord's Supper in our church periodically, so its always a neat time and one of my favorite experiences.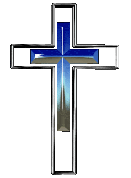 What are the things you're looking forward to this Christmas? Any traditions you'd like to share? Any recipes? (hehe!) Leave your comments and maybe someone else will get a neat idea for a new Christmas treat or tradition.


I'll be back after the holidays are over and I've thoroughly digested all the sausage balls I ate! =)